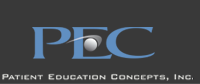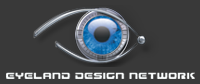 The IOL Counselor™ software is developed by Patient Education Concepts, Inc., (Houston, TX) and Eyeland Design Network GmbH, (Germany).
Patient Education Concepts, Inc., founded by its president, Robert Watson, is the ophthalmic industry's leading provider of patient education and practice marketing materials. PEC services over 12,000 ophthalmic practices in the United States and in over 30 countries, producing brochures, videos, posters, print and radio/tv commercials, and educational software.
In 2004 Patient Education Concepts, Inc., one of the U.S.'s premier providers of patient education materials, entered into a creation and marketing agreement with Eyeland Design Network GmbH in Germany. Eyeland Design was founded by Karl Brasse MD (OpthalmicSurgeon) and Guido Schulte (Creative Director) in 1997 and is an international design team specializing in the eyecare marketplace. One of Eyeland's Designs' most renowned projects is a 3D photo realistic eye which is the most advanced and anatomically accurate eye models ever created, developed by Curt-Wilhelm Flakowski and René Paradies (Architects and 3D specialists). Our joint partnership provides a unique blend of scientific relevance with a worldwide perspective to make our products in high demand in the ophthalmic market.
Please also visit
Eyeland-Design Networks Imagestock
with thousands of images covering all subjects of the ophthalmic market.